Why You Should Add Brown Potatoes To Your Diet?
Posted by Admin on July, 20, 2021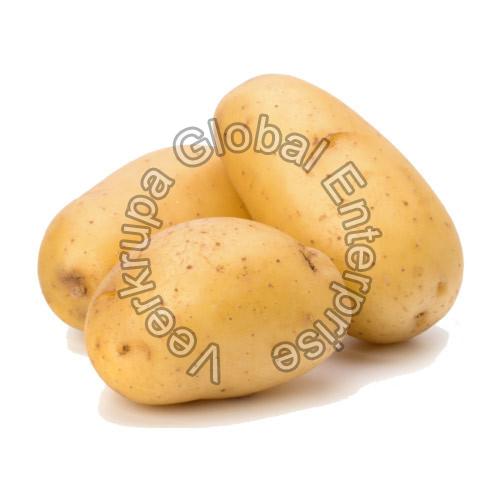 Potatoes as we all know are one of the most easily available vegetables across a market. It is also a staple food in the diet of many Indian households. Besides being highly affordable, potatoes are also known for having several health benefits due to its high nutritional value. Some of these benefits have been mentioned below:

• Rich source of a variety of nutrients: Brown potatoes are known to be a source of variety of vitamins and minerals. Vitamins like C and B6, fiber, protein, phosphorus and many more can be found in them. Well, the method of preparing the potatoes can affect the nutritional value. A basic example is that a fried potato will have more calories than a boiled potato.

• Versatile nature: Potatoes can prove that they are not just healthy but can also help one to make a number of delicious dishes. The different ways of preparing them includes boiling, frying, steaming and many more. The skin of a potato can provide some amount of nutrients too. That's another reason why Nutritionists often recommend their patients to have the potatoes with their outer skin because it ensures maximum amount of nutrition.

• Presence of Antioxidants: Antioxidants as we know are the substances that can prevent or slow damage to the cells caused by free radicals, which are potentially harmful for a person's body. Compounds like flavonoids, phenolic acids, carotenoids are present in potatoes which act as antioxidants and help to neutralize the free radicals. According to some studies the accumulation of these radicals can also lead to severe diseases like diabetes and cancer.

• A naturally Gluten-free diet: In today's world we often hear people talking about following a gluten-free diet. Gluten is basically a family of proteins which is found in rye, wheat and barley. Brown potatoes are naturally gluten-free so they should not cause any discomfort caused from gluten like skin rashes.

• Other health benefits: Several studies claim that people who consume brown potatoes have reduced heart disease risk, improved blood sugar control, better immunity as compared to those who don't.

Types of Brown potatoes

Brown potatoes are of different types. Some of them are

• Yukon Gold: These potatoes take around 75 to 90 days to grown. This potato got its name from the colour inside.
• Russet: This type takes around 90 to 135 days, which is also why it is known as the midseason variety. Also known as Idaho potatoes in the United States, russet is even considered as the classic potato by many due to the high level of starch present in it.

• Fingerling potato: Takes from 135 to 195 days to grow and are naturally grown small and narrow. This type of potatoes are also used in salads and some side dishes.

There are many fresh brown potato exporters in India who provide their services to customers throughout the globe. These export companies can offer one the best quality products within affordable prices and with great customer satisfaction guarantee too. Coveted cultivators are used to produce the potatoes. And harmless organic methods are used by such companies which ensures the safety of you and your loved ones.
This entry was posted on July, 20, 2021 at 14 : 17 pm and is filed under Brown Potatoes. You can follow any responses to this entry through the RSS 2.0 feed. You can leave a response from your own site.